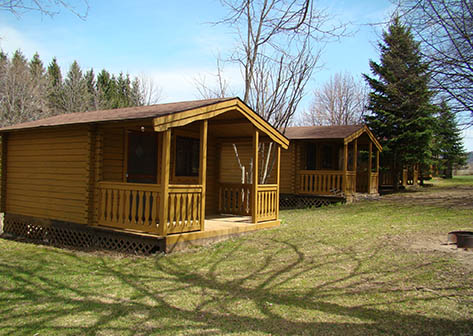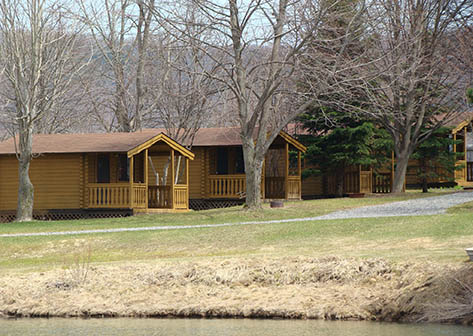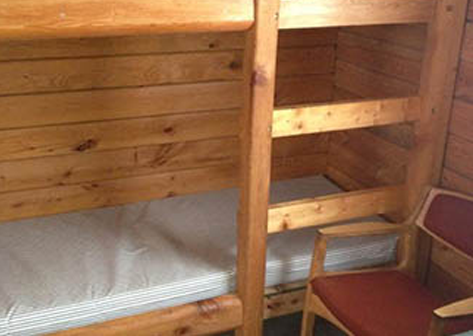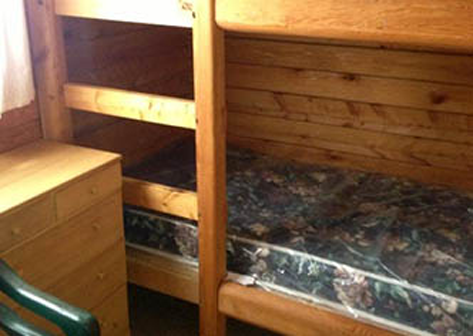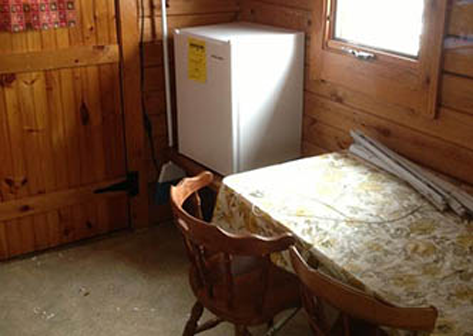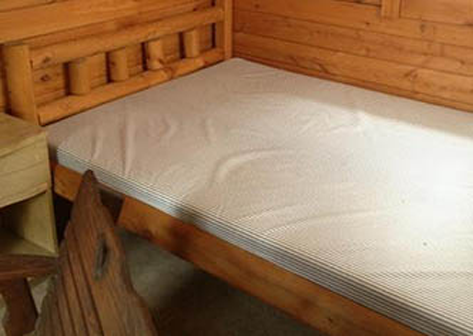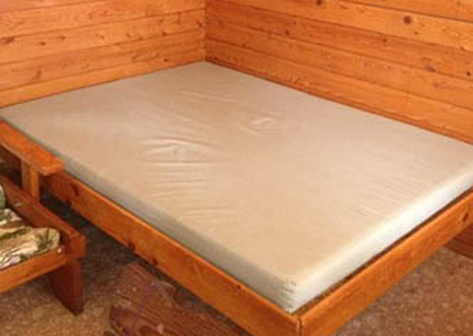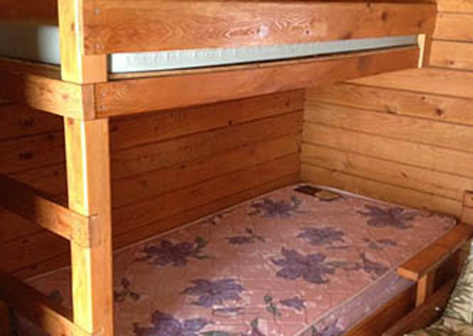 New York Vacation Rentals
If you would like to come out and get away from it all, and yet still have the camping experience, we offer for your camping comfort and convenience, 6 log cabins.
The 1-room sleeps 4 and the 2-room sleeps 6 or 8. Each cabin includes picnic table and fireplace grill. Cabins have electricity and small fridge.
All cabins are within short walking distance to the bathhouse.
Cabins require your own bedding.

Cabin Rates

Log Cabin for 4 Persons
$75.00
Log Cabin for 6 Person
$95.00
Log Cabin for 8 Persons
$115.00
* All prices subject to change

Weekly/Monthly Rates
Weekly – 10% Discount
Monthly – Call for Rates
Prices change on SPECIAL weekend or event
Check in time is 12:00 PM and check out time is 2:00 PM
Deposit: One Night Minimum – Charges for reservation must be put through at least 10 days before reservation date
Full Refund on 7 Days Advance Notice
4-7 Days Notice – 25% Service Charge
Less than 4 days notice – One Night Service Charge
For special events or holidays – Less than two weeks cancellation notice (You are responsible for whole reservation)